In loving memory of Ursa, our Chiquitina
Ch. Beardsanbrow's Ursa Major, HIC
June 10th, 2003 - December 1, 2016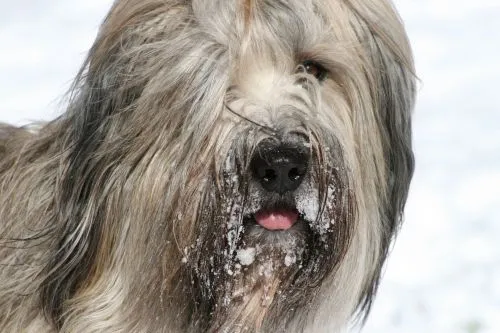 Sire: Beardsanbrow's Shaman
Dam: Lebec's Beardsanbrow Rave On
Bred by: Janis Charbonneau
Hips OFA Good, SNB Clear, 2005 CERF Normal
2006 Rass Excellent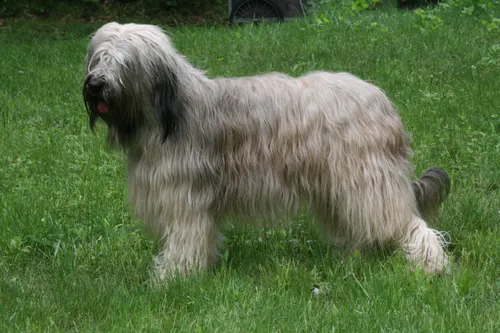 Ursa is high energy and full of fun. She gets her joie de vive from her breeder, Janis Charbonneau. Her favorite things to do are taking hikes in the woods, swimming in the streams and taking naps on the couch with me.
Ursa would much rather be out in the woods than in the show ring so now that she has finished her championship she is just hanging out being a wood nymph. She has lovely hair quality, correct angulations, a beautiful head, the classic Briard crochet and tail carriage.
Ursa was an excellent babysitter to her half sibs, a fantastic mother to her 6 kids and an amazing grandmother.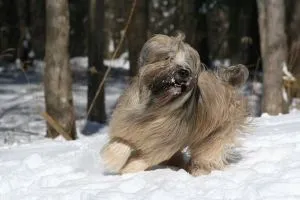 At 13.5 years old, Ursa is still enjoying daily woods walks, 360s in the front yard and snuggling on the couch during movies. Sweet, funny, silly, she's all that.